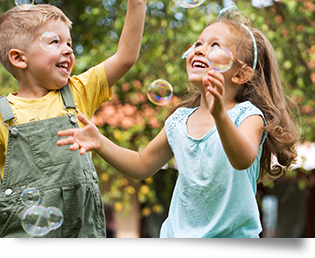 BUSY BEES
Daily; 9:00am - 1:00pm; 60–240 minutes; $25/hour per child; Lunch available for additional charge
Perfect for our youngest campers, ages 2–5, who might not want to be away from Mom or Dad for too long. The program is offered on an hourly basis and provides a schedule of fun, educational activities. Parent must be available for diaper change.
email us
(831) 626-2577
KIDS' NIGHT OUT: WESTERN STYLE
Weekends; 6:00p–9:00p; $70 per child, including dinner
Calling all cowpokes, ages 2–12! Grab your bandana, put on your sheriff's badge, and gather around the hay bales for some good old-fashioned western storytelling. A taste of old-time Carmel Valley for the kids while the parents enjoy grownup time! After listening to tales of the Wild West, we'll mosey on back to the 21st century with dinner, movies, arts and crafts, air hockey, and more.
email us
(831) 626-2577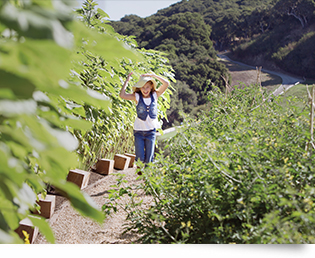 RANCH HANDS KIDS' CAMP
9:00a–5:00p, $125; 9:00a–2:00p, $105 | Contact Activities for availability
Featuring the perfect blend of activities for kids ages 6 to 12—including swimming, hiking, crafts, music, and more. Lunch is included!
email us
(831) 626-2577
A 24-HOUR COURTESY POLICY APPLIES.
All bookings shall be considered confirmed. Please notify Guest Services of any cancellations. Bookings cancelled prior to final 24-hour period shall receive a full refund of registration fees. Cancellations within 24 hours of class time will receive a 50% refund of registration fees. Failure to attend without notification of cancellation will result in full payment. Thank you for your cooperation in this matter. ALL CLASSES AND PROGRAMS ARE SUBJECT TO CHANGE.