CELEBRATING NATIONAL HONEY MONTH!
September is all about paying homage to our tiniest artisans—the hard-working Italian honeybees that pollinate the plants across our 500-acre property.
HONEY, WINE, AND CHEESE HOUR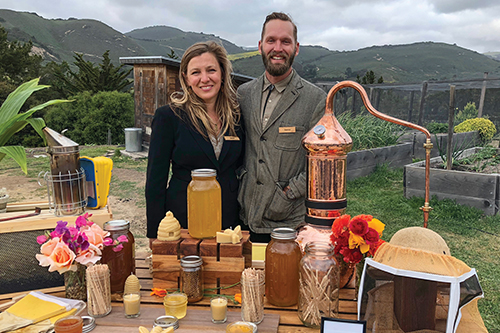 Join our Ranch Artisans for a unique opportunity to taste different vintages of honey paired with select wines and cheeses. You'll learn about the healing properties of honey, its uses throughout human history, and how it is made and used by bees themselves.

As you sample three honeys, three cheeses, three wines, and a honey mead, you'll discover how to create the perfect trifecta for your next gathering.

Sept. 8, 15, 22, 29; 3:30p-4:30p; $65; Valley Kitchen Terrace; limited to 18 guests. Call Activities at 831.626.2577 for reservations.
SPA AIYANA HONEY HARVEST TREATMENT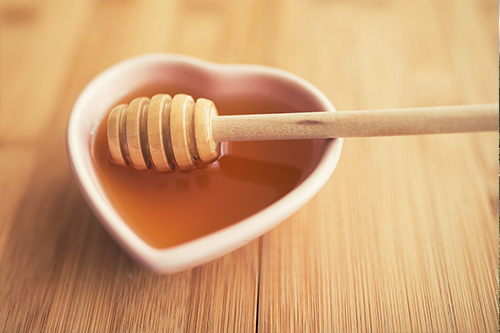 Honey is a true wellness warrior and healer of everyday ailments. Start your experience with a honey-calendula exfoliation, followed by a warm cocoon wrap. Then relax into a bodywork session utilizing oil blended with the clarifying extracts of propolis. Finally, treat your feet to a honey-pedi. Aroma-infused honey combined with our own lavender-sugar scrub is heaven for dry, thirsty feet.

110 min.; $225 (regular $285); 20% service charge is excluded and calculated on non-discounted rate.
Available Sept. 1–30. Cannot be combined with any other special.
To book a treatment, call the Spa at 831.626.2586 or visit carmelvalleyranch.com/spa.
A BEE'S LIFE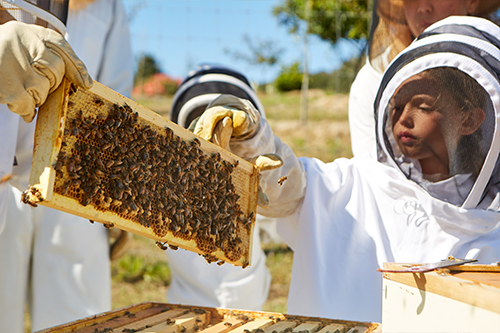 Experience the ancient magic of beekeeping through the lens of Beekeeper Mariah McDonald. From hive science to honey extractions, you'll learn the latest buzz about our resident pollinators. Each class begins in the Organic Garden with a discussion and demonstration, accompanied by refreshing honey-lavender lemonade. Then we'll suit up and head into the Apiary to learn about connections between plants and herbs, pollen and pollinators. And of course we'll enjoy a taste of honey.

90 min.; $115 adults, $75 ages 6–12. Space is limited; call Activities at 831.626.2577 for reservations.
WHAT'S THE BUZZ?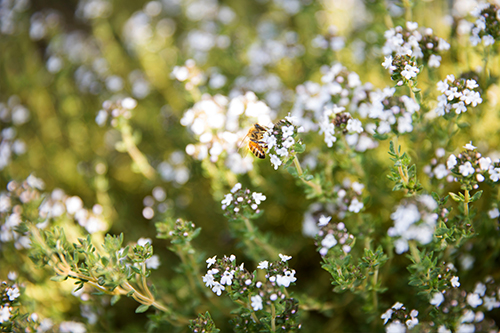 In this creative activity for children ages 3–7, we make a beeline for the River Ranch Lawn and step into the lives of honeybees. Kids explore what it's like to be a bee through a series of fun, educational games. From pollination to honey production, your little one will fly away with a new understanding of these amazing insects.

60 min.; $55; ages 3–7; parents may leave children in our care during the activity. Call Activities at 831.626.2577 for reservations.
BEESWAX CANDLE WORKSHOP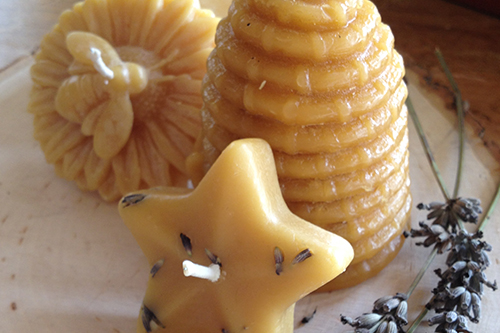 Create a custom candle using the natural bounty of The Ranch. Select an essential oil—including our own lavender oil—and combine it with herbs and blossoms from the Organic Garden. Sink it all in hot wax to create a memento of your stay here. Space is limited. Please register at least two hours in advance.

60 min.; $55; ages 12 & under with adult. Space is limited; call Activities at 831.626.2577 for reservations.
DINING
HONEY CREATIONS AT VALLEY KITCHEN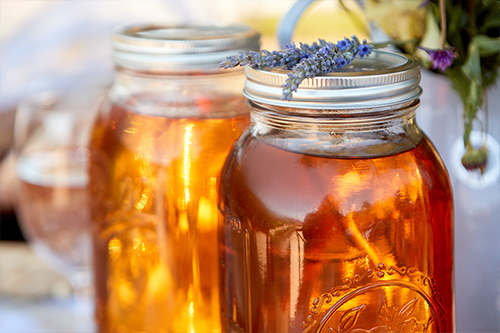 "Sticking" with the honey theme, Valley Kitchen is dripping liquid gold into this month's featured appetizer, dessert, and cocktail.
HONEY-LAVENDER BRINED GRILLED QUAIL
Tomato-garlic polenta, Bloomsdale spinach, baby pea shoot, and honey-bacon vinaigrette
HONEY CARAMELIZED APPLE SPOON BISQUITE
Summer raspberries, white chocolate mousse, and lemon lavender mini-macaroons
HONEY LAVENDER GIN MARTINI
Lavender-honey and gin, shaken, with a lavender flower garnish
VALLEY KITCHEN BUTCHER BLOCK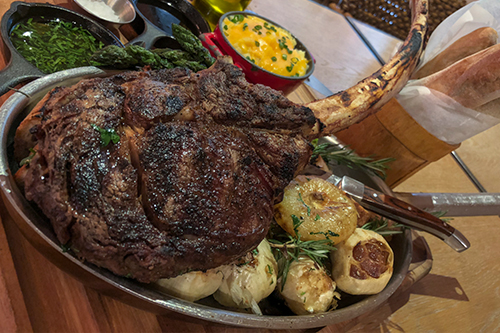 Introducing Chef Wood's latest dinner offering from his favorite local beef purveyor: a mouthwatering, sustainably sourced 28-oz. Tomahawk (bone-in) steak carved table-side and served with grilled onions, roasted garlic, veggies and "I'm Stuffed" potatoes. This meat lover's meal is more than enough to share.

For information or reservations, call 831.626.2599.
CLUBHOUSE & PATIO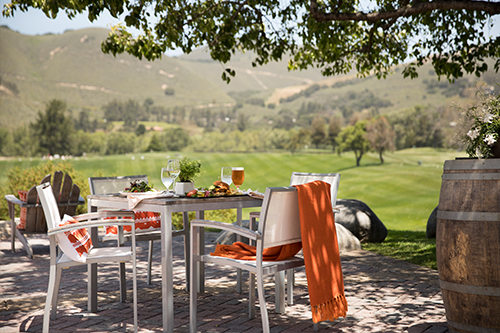 Enjoy comfort food, refreshments, and sweeping views of the golf course from our Clubhouse Restaurant.

DAILY BREAKFAST AND LUNCH
For a laid-back start to the day, the Clubhouse offers a casual breakfast daily 7:30a–11:00a and lunch 11:00a–3:00p.
SUNSET HAPPY HOUR
Embrace our local tap beers ($5) and Carmel Valley wines by the glass ($6). Enjoy $5 appetizers, including natural Angus beef sliders with tomato jam, shrimp quesadillas, and Stone Ridge Café Buffalo wings.
Served Monday–Friday, 3:30p–7:00p. Also available to go.
GOLF
"STAY AND PLAY" GOLF CLINIC - $20*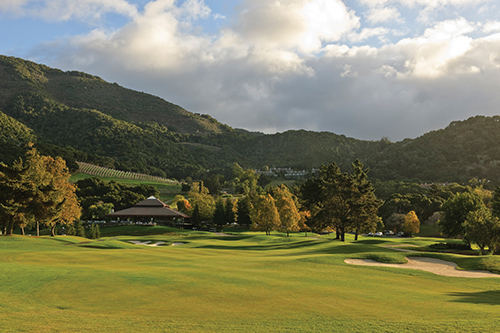 Attend a 30-minute Golf Clinic with one of our PGA Pros. Offered Tuesdays through Saturdays at 1:00p. Each clinic covers a different part of the game:
Tuesday - Chipping
Wednesday - Putting
Thursday - Bunkers
Friday - Short Irons
Saturday - Full Swing
*Complimentary with same-day round of golf.
TWILIGHT GOLF SPECIAL - $115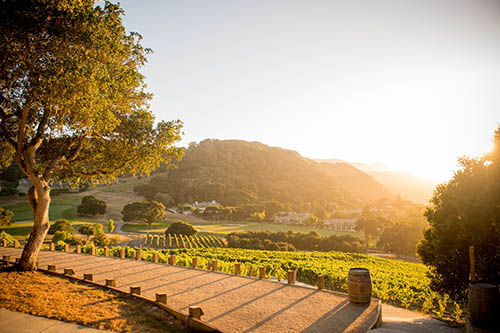 Resort guests can tee-off anytime after 1:00p and enjoy a late round of golf for only $115 per person. Includes cart, rental set, range balls, and sleeve of playing balls.
HALF-DAY SCHOOL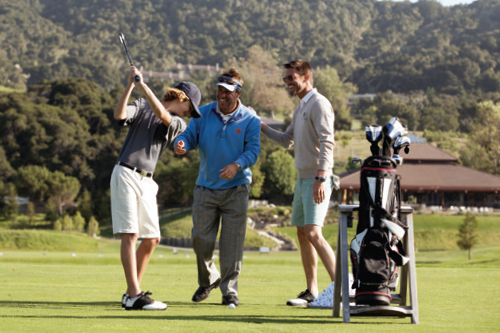 This program focuses on scoring, with instruction in full swing, short irons, chipping, and putting. Call the Golf Shop at 831.620.6406 to schedule your session.

$375 per person; 10:00a–12:30p
INDIVIDUAL INSTRUCTION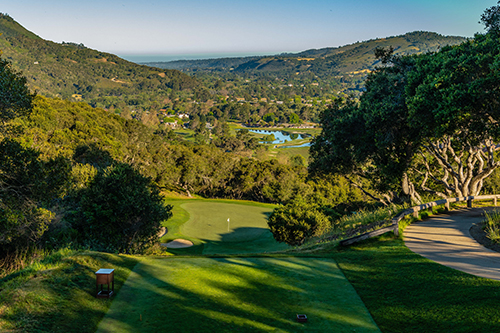 Whether you're an aspiring tournament player or a beginning golfer, we personalize our instruction to accommodate your needs.
PRIVATE LESSON WITH DIRECTOR OF INSTRUCTION
Half hour: $75
One hour: $150
PRIVATE LESSON WITH GOLF ACADEMY STAFF
Half hour: $60
One hour with video instruction: $120
ON-COURSE PLAYING LESSONS
The best way to improve your game is to get on the course! We'll work on course management, club selection, visualization, and the mental side of the game.
9 holes: $250 per person + twilight green fee
18 holes: $480 per person + twilight green fee
For more information or to book a tee time, call 831.620.6406 or visit carmelvalleyranch.com/golf.